Transmin switches to Epiroc breakers
Bulk materials handling specialist Transmin in Perth, Australia, has switched to Epiroc for the supply of all hydraulic breakers used in their hydraulic breaker range. Transmin sources all breakers via sister company; Breakers & Attachments Equipment Group (BA Equipment), who joined Epiroc in 2013.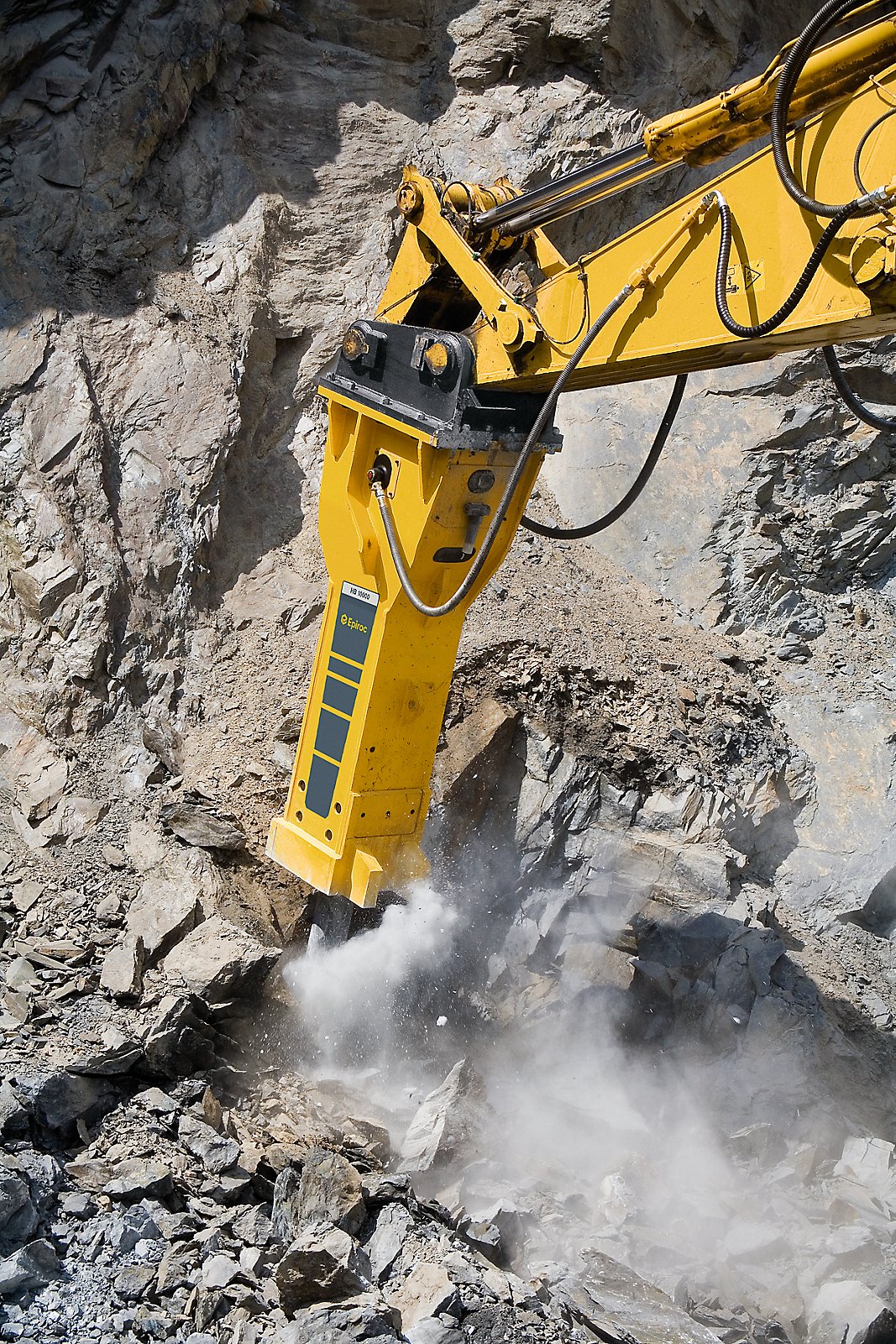 BA Equipment Managing Director Campbell Nunn explains; "The switch to Epiroc reflects the technical advantages of the Epiroc ranges, as well as the incredible scope of supply and support delivered by Epiroc."
Transmin are a leading manufacturer of rock breakers and hydraulic boom systems used in mining operations the world over to break down oversize rocks as they pass through the materials handling process.
Transmin's head office and major manufacturing facilities are located in Perth, Western Australia, with regional offices in Brisbane, Johannesburg (South Africa) and Belo Horizonte (Brazil). The company currently employees 88 people globally, recording sales in over 60 countries.
In 2008 Transmin manufactured the then largest rockbreaker / hydraulic boom system in the southern hemisphere for Rio Tinto's Mount Tom Price Mine in northern Western Australia. Nick-named 'Big Bertha', the machine has a 10m boom and 7m jib.
Glenn Illingworth, Business Line Manager Construction Tools for Australia & New Zealand adds "We are both pleased and proud to have Transmin through our dealer BA Equipment as their preferred supplier for all their Epiroc mounted hydraulic breakers fitted to their hydraulic boom systems. Transmin make high quality, heavy duty hydraulic boom systems for the most arduous of mining and quarrying applications and are a perfect match for the Epiroc mounted hydraulic breaker range that are also designed and perform to same high standards."