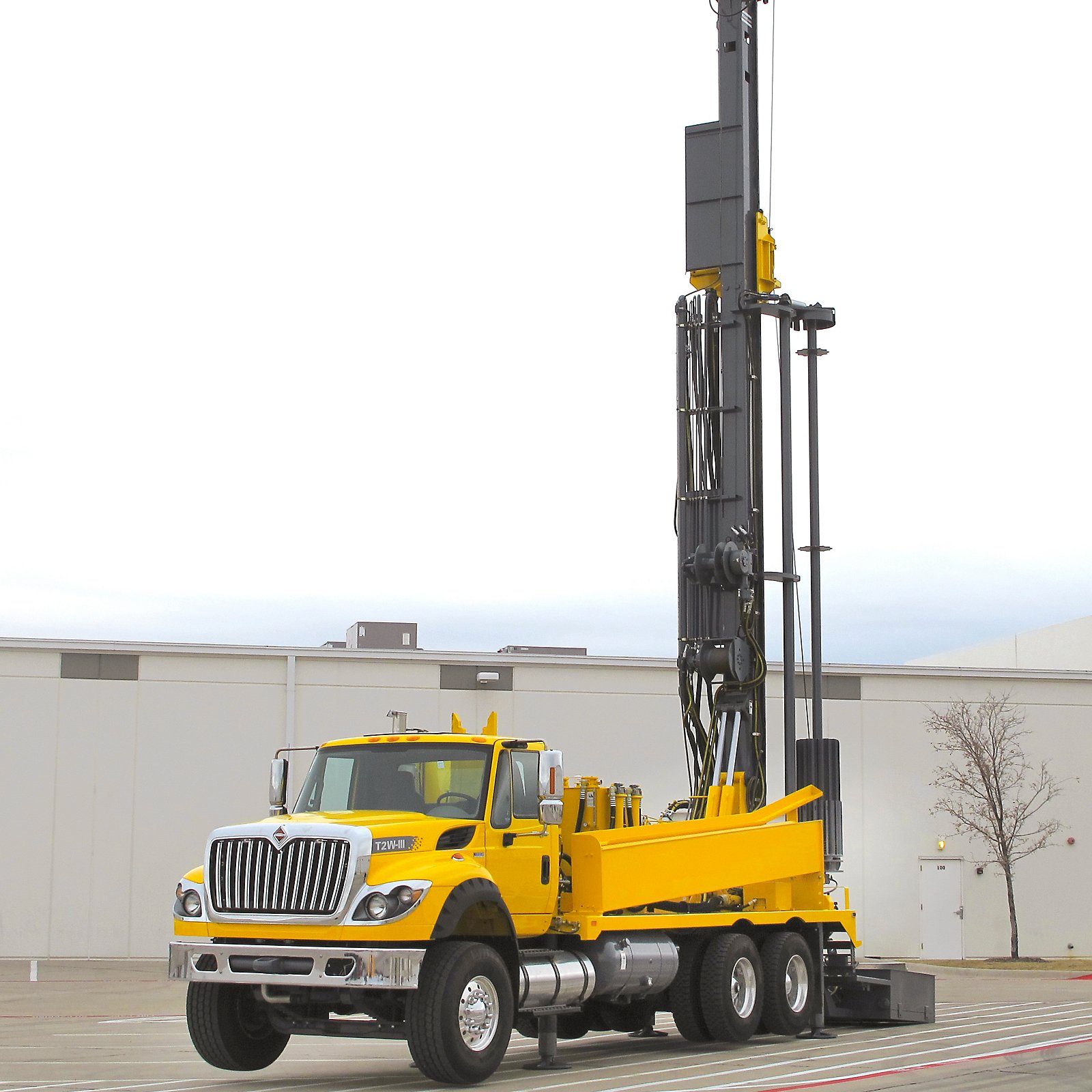 The T2W rig's three-speed rotary head has 3,500 foot-pounds at 275 rpm and 12,000 foot-pounds of torque at 80 rpm. Onboard air comes in a variety of options, which include up to a 900/350 air compressor. Coupled with a 500 hp (372 kW) engine for 900 psi air, 30,000-pound (13,607 kg) pullback capability and 15,000-pound (6,803 kg) hoist, and you have an incredible range of capability from a rig designed for both air and mud applications.

That's why it's not unusual to find a T2W contractor one day rotary drilling the top 24-inch diameter of a municipal water well's profile, setting 18-inch steel casing, and finishing that well to depth with a 15-inch pneumatic hammer—and then the very next day find him in a residential district slipping his rig in between two houses to drill a geothermal loop field where larger truck-mounted rigs won't fit.

The T2W rig's characteristic versatility and robust design have not changed in three generations of the model, but more features have been included in the new Series III upgrade than any machine in its class. That the rig is so popular is no surprise, as most of these features came directly as a result of driller feedback and recommendations.