Drilling from a distance
Proof of concept
Minntac takes Pit Viper Teleremote for a test drive
United States Steel Corporation has been undergoing a transformation of its core business processes amid challenging markets since 2013 with a series of a program strategies they are calling "The Carnegie Way." Located on the Iron Range, a formation of taconite in northern Minnesota, U. S. Steel's Minntac Mine is looking to technology. Teleremote-drilling operations touch upon many of the company's values, supporting continued sustainability through increased efficiency for generations to come.
The teleremote capability of the Atlas Copco Pit Viper 351 rotary blasthole drill rig was introduced to the Minntac operation so the company could see how it integrated into its existing operation. Remote operation of a drill rig generally gives mines safe access to areas that are otherwise difficult to drill or muck. It can also give a single driller the ability to operate multiple rigs simultaneously from one operating platform. This improved performance, greater productivity and enhanced safety are key principles of The Carnegie Way initiative.
"We have competent rock and good drilling conditions throughout our mine. We wanted to look at the teleremote Pit Viper as proof of concept regarding increased efficiency: Will it increase productivity?"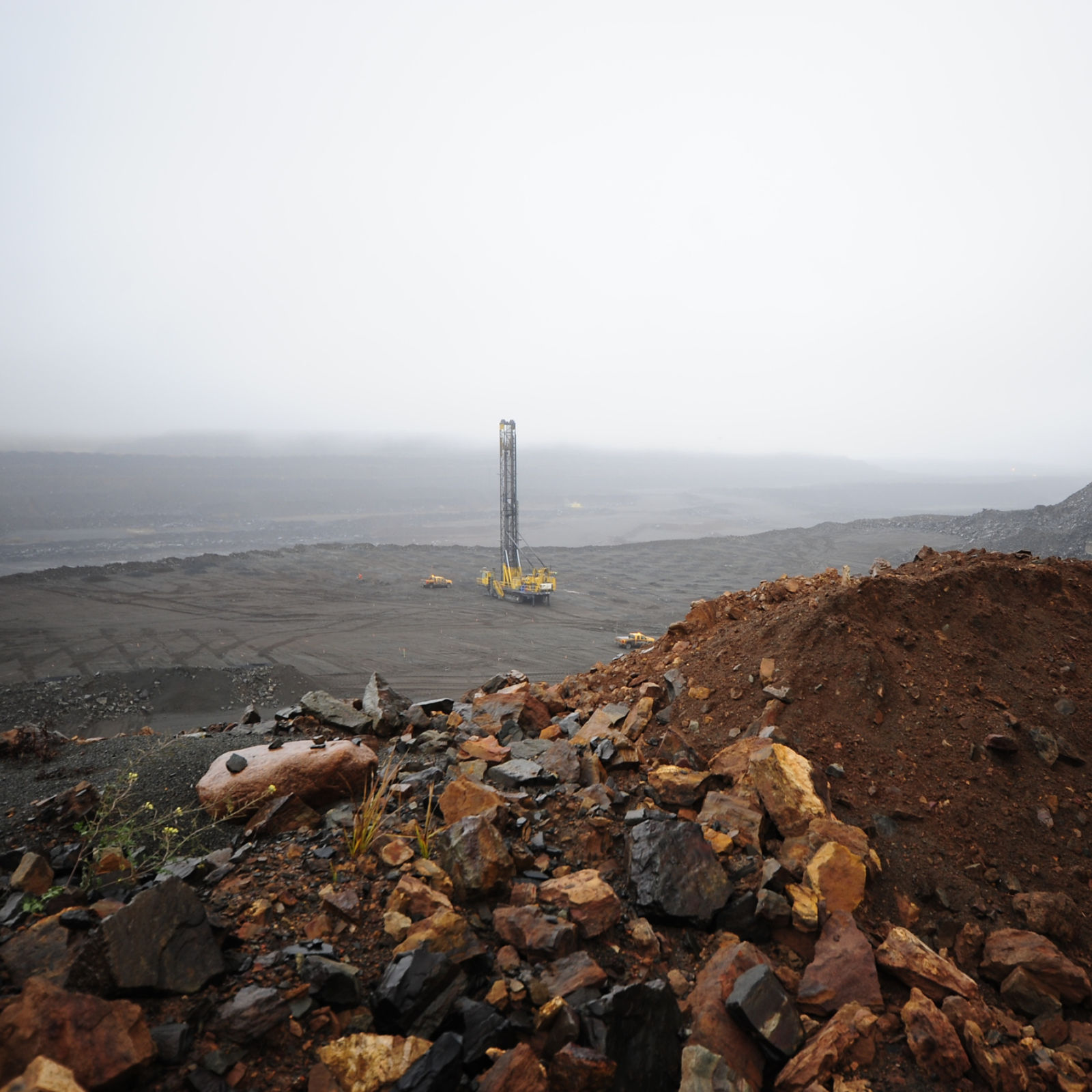 Teleremote operation eliminates some of the crew's non-drilling duties, such as inspecting the area around the rig prior to tramming, raking the cutting pile, plugging the hole, etc. Patterns can be completed faster since drilling is controlled from a distance. Tasks are reduced that allow the driller to operate multiple rigs at one time, whether the rigs are on the same pattern or in separate pits. This is already being done in a Canadian operation, where drillers are operating two rigs from the same teleremote control station. And in one Australian mine, a driller operated an Atlas Copco Pit Viper drill rig from his remote operating station 1,347 kilometers (837 miles) away from the rig. In theory, a rig could be teleremotely operated from a control station anywhere in the world. Minntac first wanted to see how well their experienced drillers would adjust to
operating a rig without physically being in it. "We expected some pushback," Luoma said. "But actually, our drillers are all for it."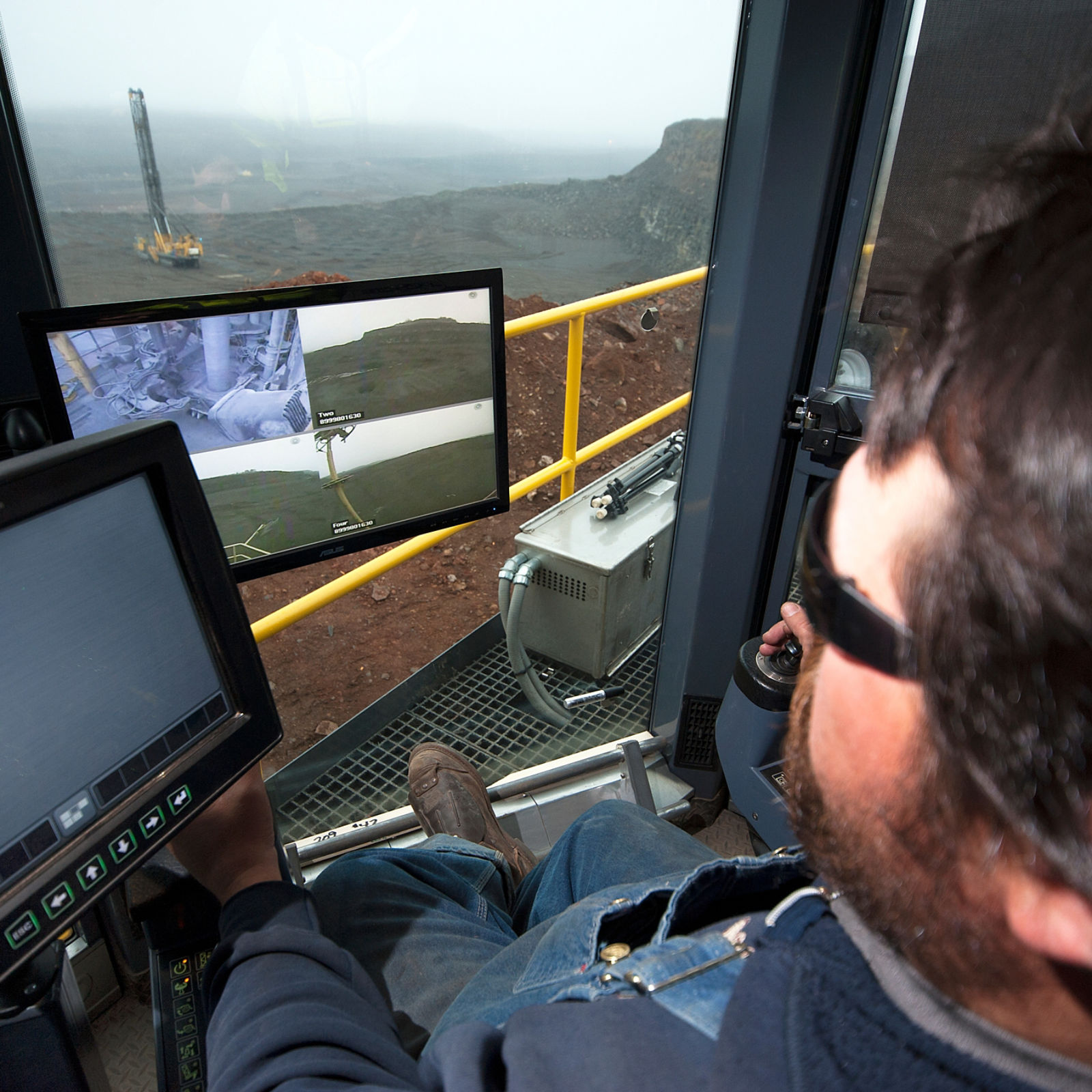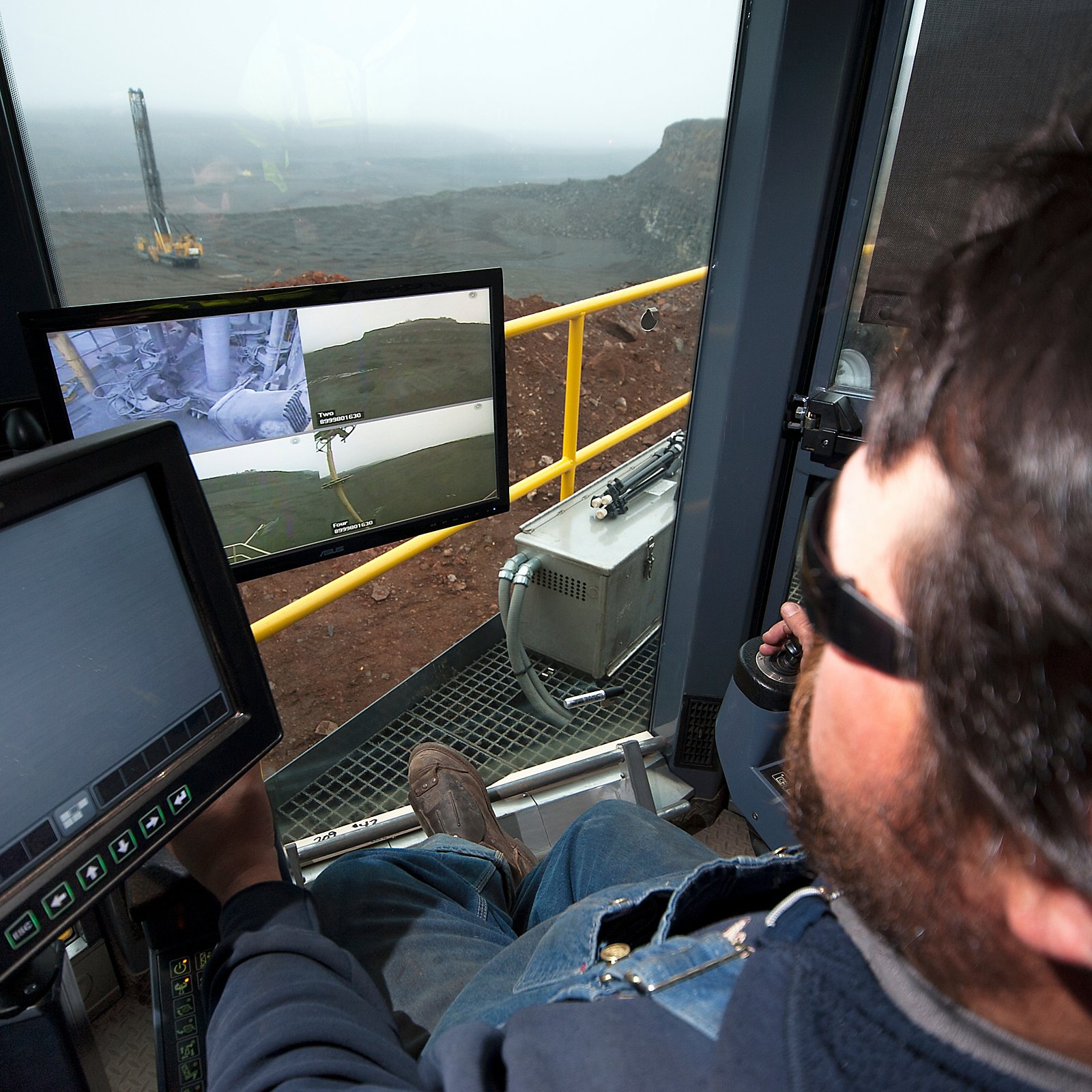 Minntac driller Casey Sunsdahl had no problem making the adjustment, though he admitted he was at first apprehensive. "Drillers get used to drilling 'by the seat of their pants,'" he said. "Eventually they begin to rely on feelings and sound, so they are unsure what will happen without those sensations. I was worried about it, too, at first. When the bit starts to bind, the string wants to bounce around. You can feel that in the rig. But I learned right away the cameras and gauges more than make up for those sensations."
The mine committed two weeks for the demonstration period, allowing each driller three days to operate their diesel powered Pit Viper 351 drill rig from the remote station. Although the teleremote unit was on loan from another mine and had been customized to its specifications, the system is compatible with other rig models and was adapted for use with Minntac's PV-351 without any problem. Sunsdahl said teleremote drilling might have even refreshed his drilling skills. "In teleremote operation, you really have to rely on your gauges more. But that's not new. You were always supposed to be watching your gauges. When I try to compare it, I think the difference is, before I would watch my gauges to get a second opinion about what I believed was happening. In teleremote, gauges are primary, not backup."
"Just look at the views you get from these cameras." Sunsdahl zoomed in on the drill string until the revolving pipe nearly filled his screen. "You can't see it this well from the rig's cabin." Then he panned up the drill string to the rotary head. "And you can't see up the tower from your cab seat, either." He panned around the rig, then out to survey the entire bench. "I can see in all directions, so I know for sure no one is on the bench. I can see any possible obstacles before propelling the rig."

Epiroc operated under the trademark "Atlas Copco" prior to January 1, 2018.
Download the article to read the full story