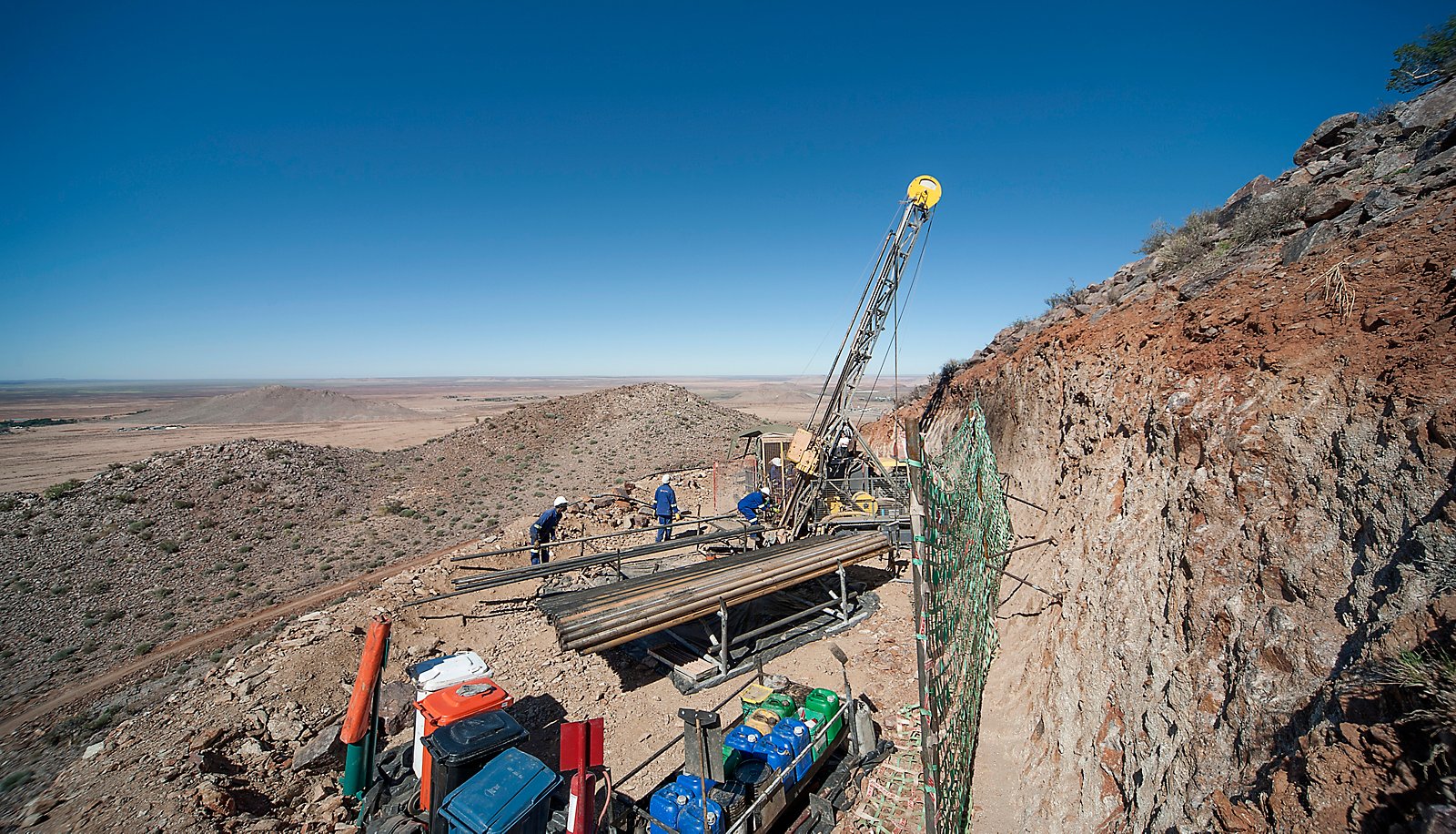 The Klipspringer of Black Mountain
In western South Africa, in the Northern Cape Province, lies Aggeneys, a small mining town that was established back in 1976 on a farm with the same name. The geology in this region is one of the most diverse in the whole of South Africa and also boasts some of the highest concentrations of base-metals in the country. Mainly zinc, copper and lead is being mined here, but there is also silver in the ground.
The site is made up of mountains with valleys connecting them. On this specific job site there are two drill rigs in operation. One in the valley and one high up on the mountain side. The one in the valley is an older model of the surface core drilling rig, Boyles C6C, from Epiroc. This rig typically drills 200 m deep holes in a few days and is then moved to a new location in the valley. The hole depth and the distance between holes are all up to the geologist responsible for the site, who analyzes the core samples retrieved by the four-man drilling crew. The team itself is like a well-oiled machine, working together in sync. Watching the two assistants, the corewriter and the operator performing their respective tasks brings your mind to a well-choreographed ballet.
On the mountainside drill site we find a new Boyles C6C drill rig from Epiroc. This one has the new 2-gear Durahead rotation unit installed as standard equipment from the factory in Sweden. This rig drills a little deeper, usually the holes are around 400 meters.
"These rigs are really up to standards. The new Durahead rotation unit is much better that what we have seen before and the whole rig is stronger, better designed and with less problems. You really get a lot of bang for your bucks with this rig."
So, what does the Boyles C6C have in common with the Klipspringer, the mountain climbing antelope of South Africa? Well, the inclination of the hill leading up to what is now the mountainside drill site, was measured to an average of 27°. At its steepest section it was measured to 29°. Thanks to its strong tramming performance, the Boyles C6C made it up the hill on its own.

Just like a Klipspringer of Black Mountain.