Powered by automation - Pit Viper
AUTONOMOUS DRILLING IS HERE AND IT'S AWESOME!
Technology and automation solutions that improve safety, productivity, and operating cost of running your Epiroc's blasthole drill.
Leveraging the power of technology and automation to improve the performance of your drill year after year, that's what Powered by Automation on Epiroc drills is all about and we can help you get it done.

The Rig Control System (RCS) platform is standard on all Pit Vipers and is the foundation for Pit Viper Automation.

Robust components designed for the extreme environments found in mining

Multiple options allow you to leverage RCS and Pit Viper Automation to meet your specific mining challenges
Automation packages can be built around your needs with off the shelf solutions from Epiroc. Here are some examples of the systems that make Epiroc one of the the leaders in drill automation:
Automation with an operator on the drill


High Precisions GPS with geo fence capability
Next Generation auto drill that recognizes your bit and adjust drilling performance to rock conditions in real time
Auto Level to safely and efficiently level the drill per the machine specifications
Wireless connectivity through the Common Communication interface which can also be used to connect your third party systems to the drill
Interlocks such as the pipe in hole interlock to prevent the drill from moving with the pipe in the hole
Auto Rod Changing (ARC) for multi pass drilling to improve the speed of pipe changes while also minimize damage to the drill pipe
Measure While Drilling to collect relative rock hardness data
Desktop Viewer office software to view the screens form the on-board RCS screen in real time
Surface Manager Office software to turn your production data into useful information and reports. Surface Manager also manages your drill plans with your drill fleet and allows you to create geo-fences.
Automation via teleremote operation with the operator off the drill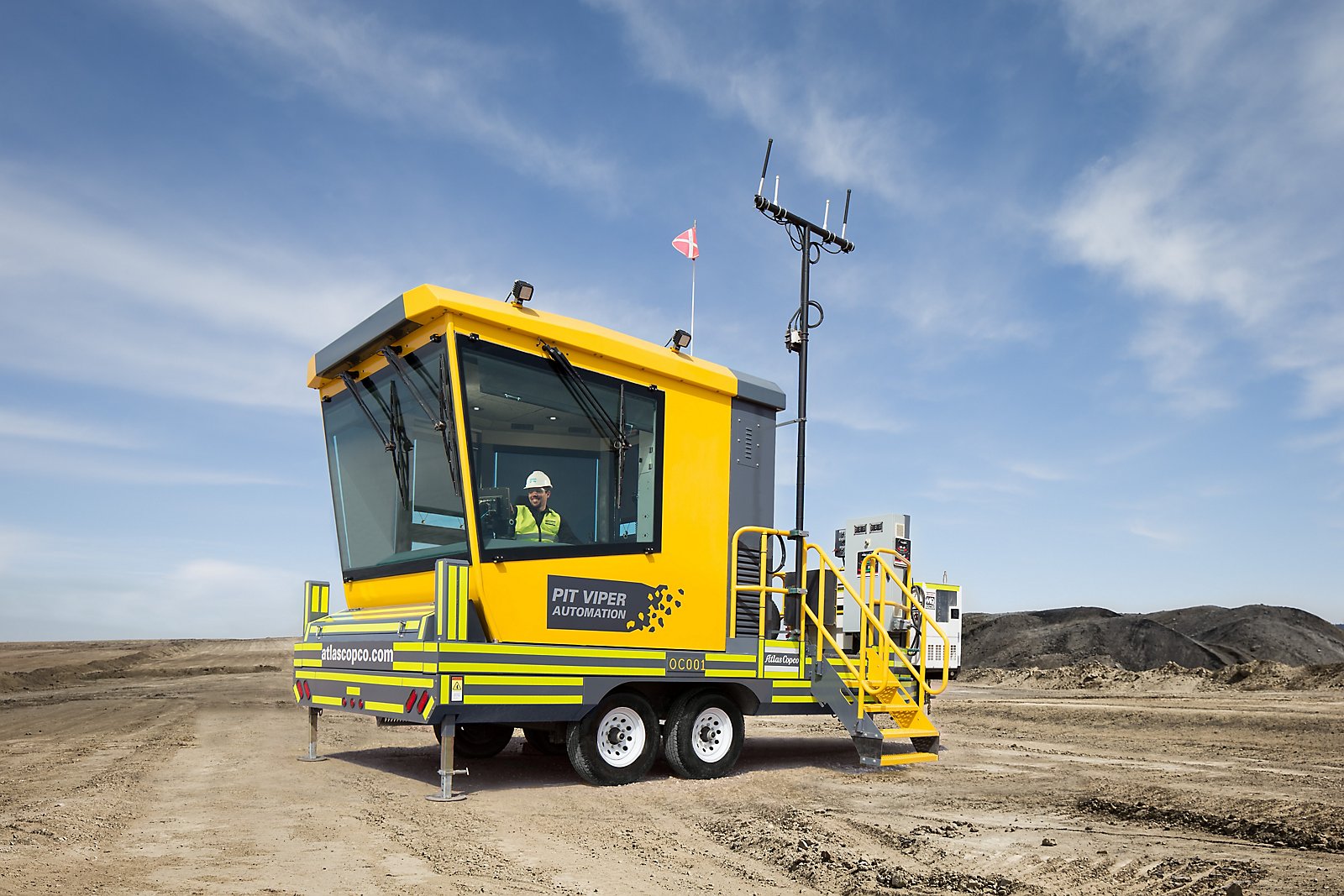 All of the above options plus:

Bench Remote control station which give the operator full control of one or multiple drills running teleremote
Operations Center trailer which is an off the shelf solution for teleremote operation packaged into one convenient trailer for simple mobility around your mine
Camera package including a pan, tilt, zoom camera for remote situational awareness
Fully autonomous operation with minimal operator interaction
Obstacle detection and awareness system
Personnel detection system
Epiroc operated under the trademark "Atlas Copco" prior to January 1, 2018.