Your Diamec Smart just got smarter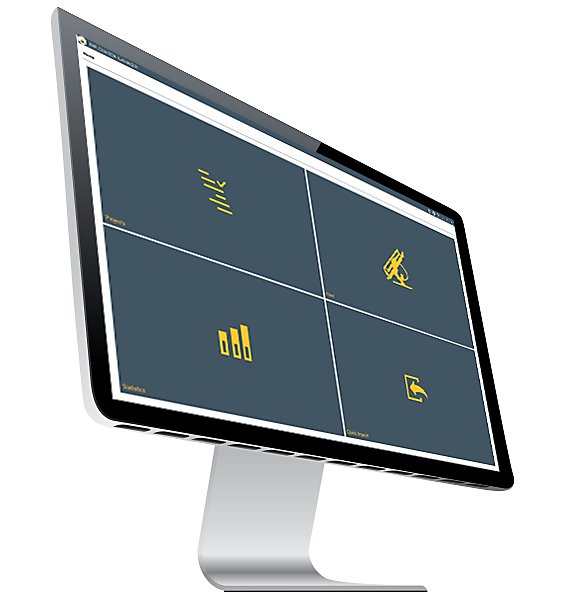 As competition gets tougher and tougher, it all comes down to the bottom line. Meaning; total cost vs productivity. To make the right operational decisions, you need all the information you can get.

With the Exploration Manager you will get the most out of your Diamec Smart 4, 6, 8 or MCR. Logging of Measure While Drilling (MWD) data and comprehensive reports gives fleet managers and owners insight about the actual performance of their drill rigs.

In Projects you manage your projects and visualize MWD data for your holes. A project may correspond to a site, a level in a mine or a specific client.

In Fleet we have made it possible to view operational logs from each and every rig in your fleet. Here, all your rigs are collected and presented by serial number for good overview. The operational data is presented in three pie charts.

In Statistics we have made modern fleet management possible by letting you compare all the rigs in your fleet to each other. Want to see how deep your best performing rig drilled the last 24 hours? Want to compare that to the other rigs that where operating the same period? It is all possible with Statistics in Exploration Manager. Here, you can also view and compare how much time that was spent in each activity state.
So go on, get out there into the unknown. Go explore.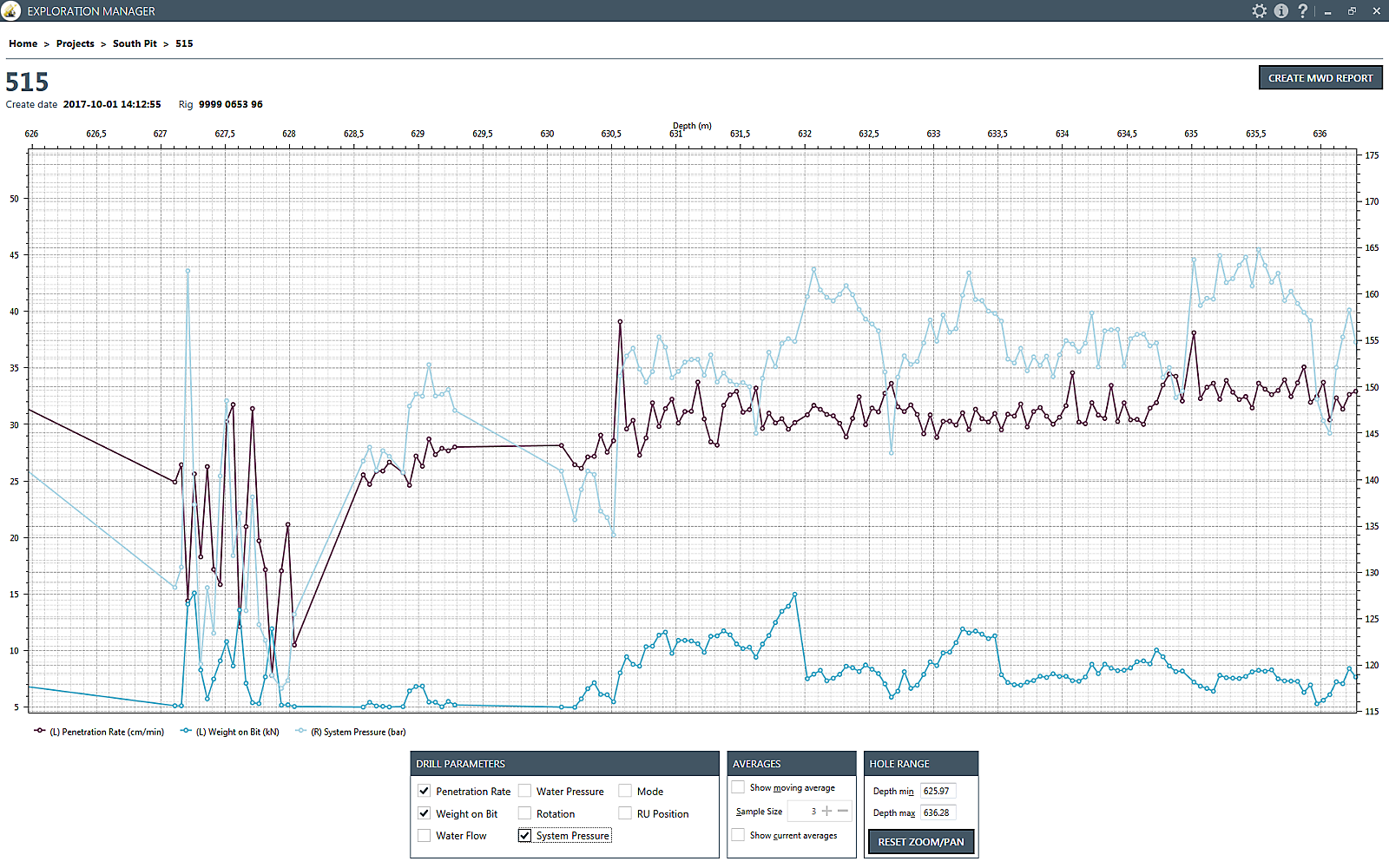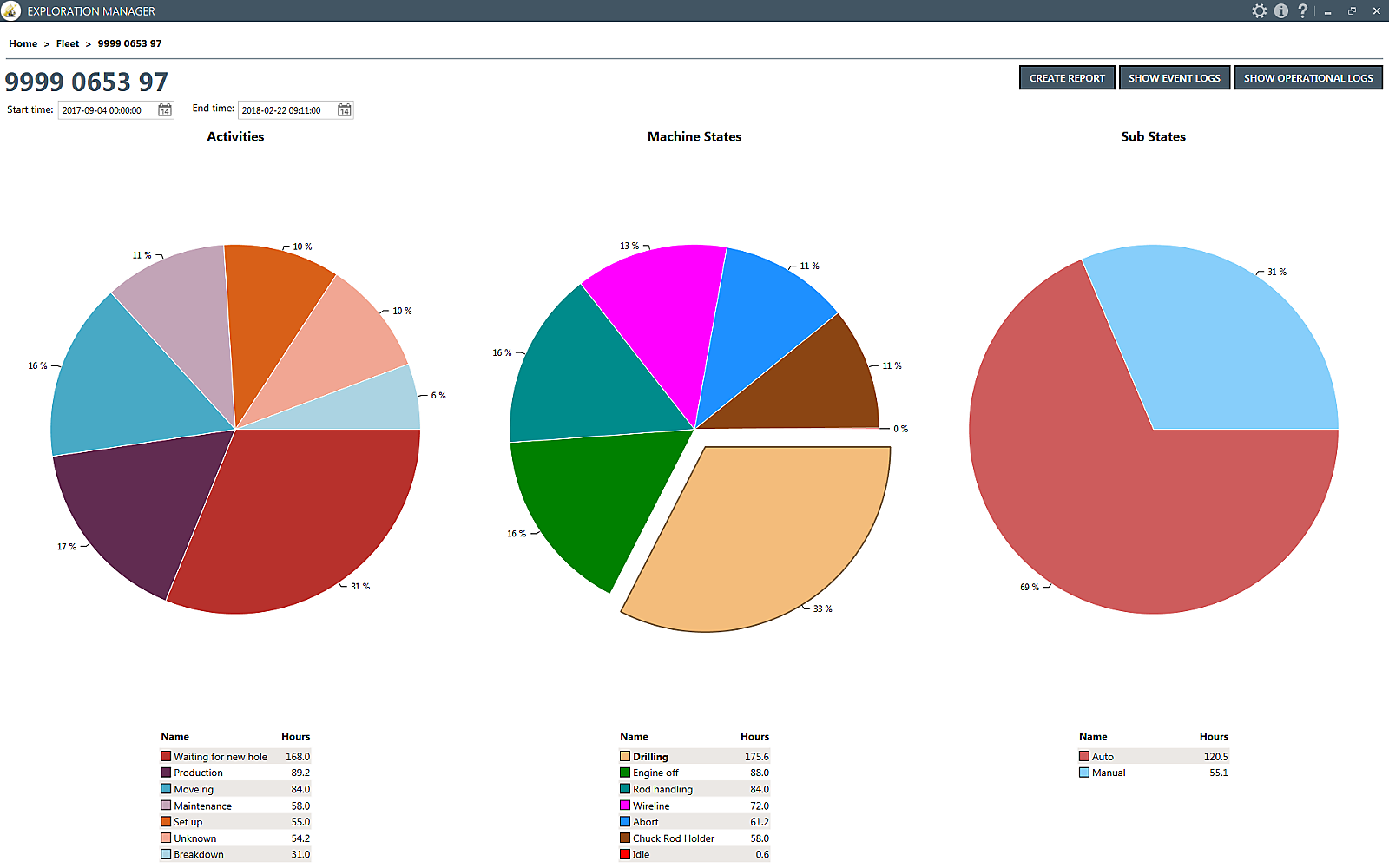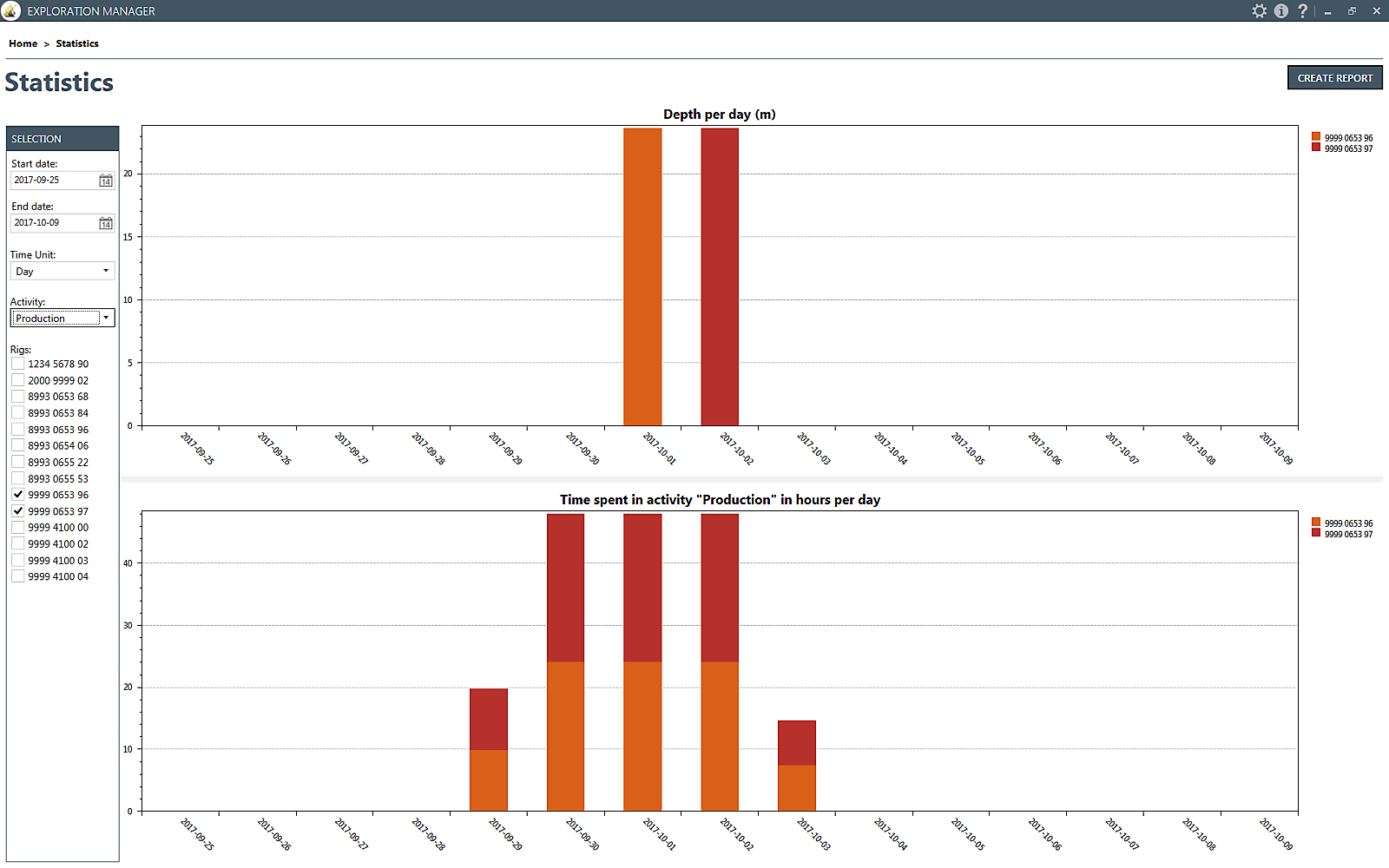 "Digital transformation and adaptability is becoming a vital part in modern strategies. Exploration drilling cannot be different. Added customer values on Diamec Smart together with Exploration Manager, will help our customers in this industry to move on in this journey."
Downloads