Atlas Copco reintroduces the grouting product line starting with Unigrout Flex M
Atlas Copco has taken customer feedback into account and reintroduces the proven, reliable and efficient line of grouting equipment, starting with Unigrout Flex M.
"Unigrout Flex M is all about simplicity and efficiency from an operational perspective; easy to move, operate and service" says Brandi Pietsch, Global Product Manager for Meyco concrete spraying and grouting equipment at Atlas Copco. "Our goal in reintroducing the Unigrout Flex M, is to give the market a solid and reliable unit that excels in smaller areas, independently of the operation's size".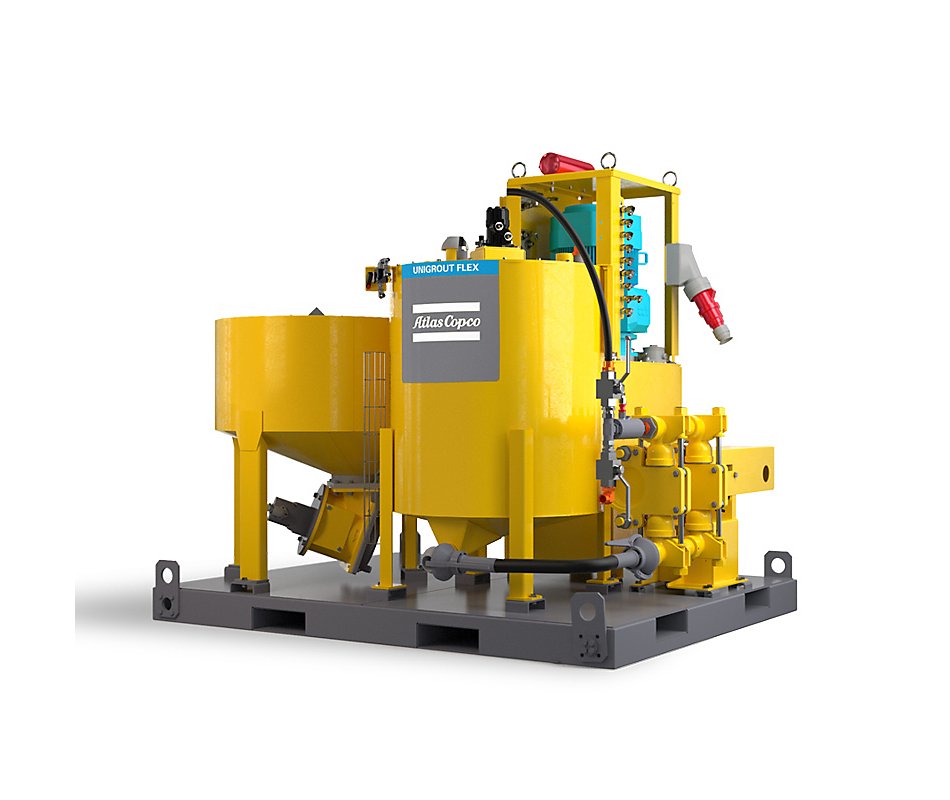 Unigrout Flex M is a flexible, easy to mobilize grouting platform which consists of a mixer, agitator and injection pump. All controls are within easy reach. It is capable to cover a wide range of pressures enabling the usage of various materials and mix designs. It allows a vast range of applications including: tunneling, mining, rock and solid reinforcement, micropiling and hydropower.

"Unigrout Flex M is the first product from the grouting portfolio to be reintroduced to the market and we plan to add more products to the portfolio throughout 2018" says Brandi Pietsch.

For more information please contact