Introducing COP RC45. The smallest, lightest and fastest reverse circulation hammer to date.
Fast and accurate grade control is the key to an effective mineral extraction process and ultimately to mining productivity and profitability. That's why Atlas Copco Secoroc now extends the RC hammer range with COP RC45 – the smallest, lightest and fastest reverse circulation hammer. Ever.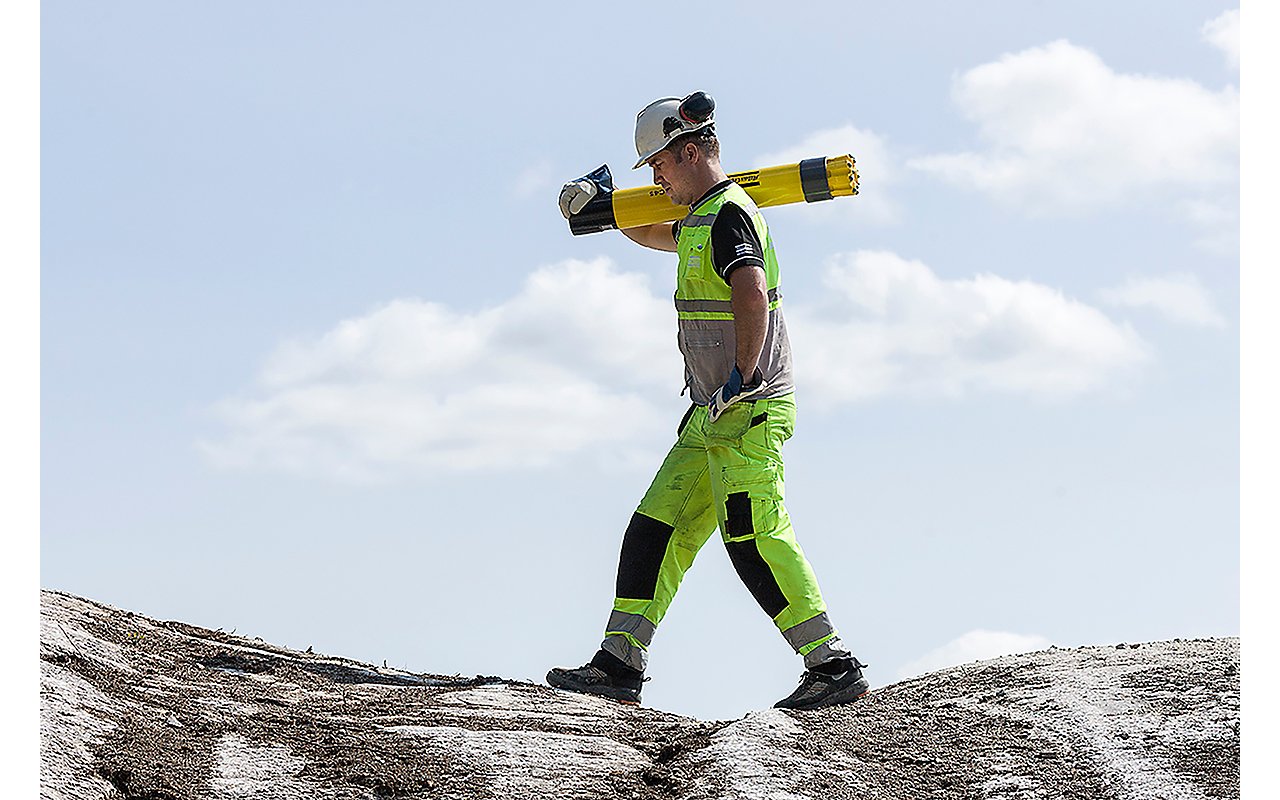 The 120 mm (4.5 inch) COP RC45 reverse circulation hammer, features a revolutionary new design. Since it is 40 % shorter than the nearest competitor and more than 30 % lighter than most hammers doing the same job, one man can easily handle the hammer by himself.
High impact frequency means higher power output
The COP RC45 hammer works with an extremely high impact frequency – up to 52 Hz at 30 bar. This is possible thanks to a unique air chamber design. Much smaller air chambers build up pressure faster and make the piston strike at a much faster rate. The marginally lower impact force is more than compensated for by the much higher impact frequency. Tests show excellent penetration rates in all types of rock – also in difficult rock formations.
High up-time means effective sampling
Like RC 50, the COP RC45 hammer features Atlas Copco Secoroc's unique tube retention system. This design allows fast and easy service, and tubes are quickly replaced without disassembling the hammer. The result? Less time servicing the hammer, and more time producing samples.
We think you should carry a lighter weight
The COP RC45 hammer is our most effective RC hammer ever. As expected it has all the technical features to help you reach your sampling goals. The added benefit? You can do this while handling a much lighter weight.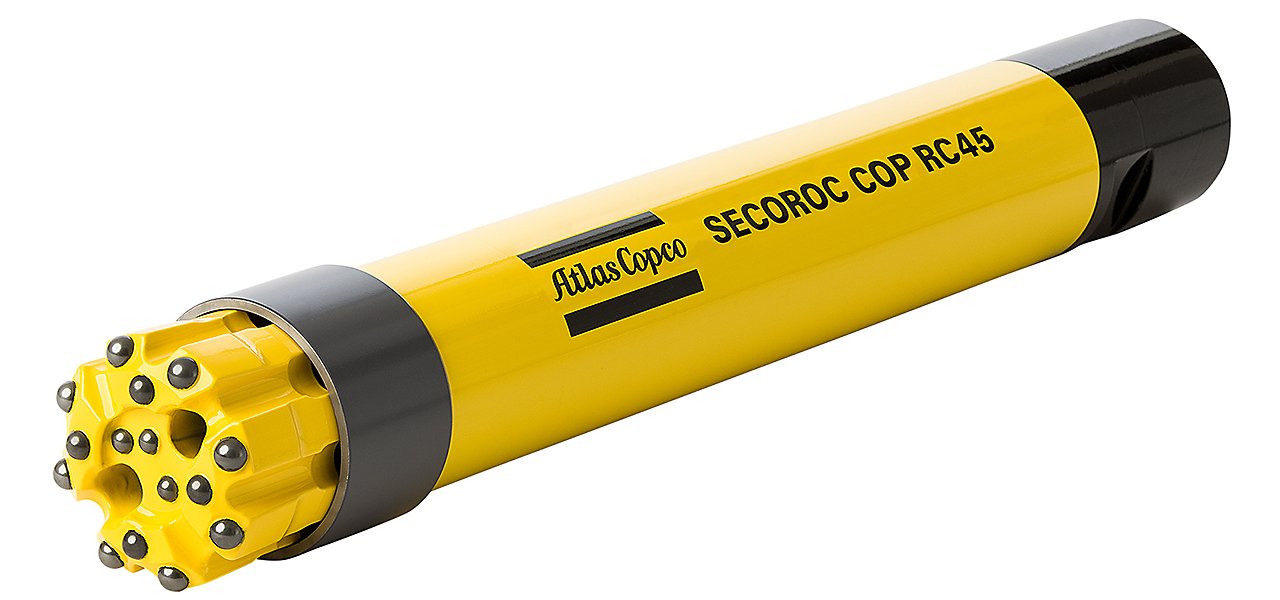 For more information please contact:
Pavel Vedeneev, Product Line Manager DTH, Atlas Copco Secoroc
Phone: +46 223 31 20 87, e-mail : pavel.vedeneev@se.atlascopco.com

Veselin Donchev, Product Manager RC, Atlas Copco Secoroc
Phone: +46 223 461 08, e-mail: veselin.donchev@se.atlascopco.com

Kristoffer Brännström, Senior Product Specialist RC, Atlas Copco Secoroc
Phone: +46 223 463 46, e-mail: kristoffer.brannstrom@se.atlascopco.com

Torbjörn Viberg, Communications Manager, Atlas Copco Secoroc
Phone: +46 223 463 84, e-mail: torbjorn.viberg@se.atlascopco.com