Innovation for a better drilling business at CONEXPO-CON/AGG
Smart mining companies rely on innovation to continually improve business and sustainability. Atlas Copco harnesses the power of new technology to create low-fuel and low-emission equipment to pave the future of quarrying. The cleverly designed drill rigs in the SmartROC series brings intelligent innovation to the field.
At CONEXPO-CON/AGG, Atlas Copco presents the SmartROC D60 and the "Smarter Quarrying" concept that help companies take control and stay ahead. Smarter Quarrying means coordinating the entire quarrying process from the planning stage to the operational stage, right down to the final product. Drilling, blasting, loading, transportation and crushing are harmonized to maximize results. The robust SmartROC D60 is a vital part in this process, with features that can help to tackle quarrying as a single operation.

The sharp, sturdy SmartROC D60 has the qualities demanded by many of the world's most successful quarries. Charles Selman, at Quarry Services in Marietta, Georgia, relates, "The new SmartROC D60 is a real game changer for us and our customers. Drilling operations are more productive and efficient and the resulting blasts are safer with much more uniform fragmentation".

SmartROC D60 is a highly versatile down-the-hole rig that can be used in a wide variety of applications. Designed to drill precise holes 110 –178 mm (4 5/16 – 7 in) in diameter, even in the most challenging conditions. The rig's hole navigation and auto positioning systems ensure that each hole is collared and drilled with accuracy and exactness to the desired depth and inclination – resulting in better fragmentation and improved loadability and crushability. Another major advantage of the SmartROC D60 is its low fuel consumption, with estimated fuel savings of up to 15% compared to the FlexiROC D60.

Visit the Atlas Copco booth C31486 to experience the SmartROC D60 first hand and learn more about how a SmartROC can improve your business at every stage.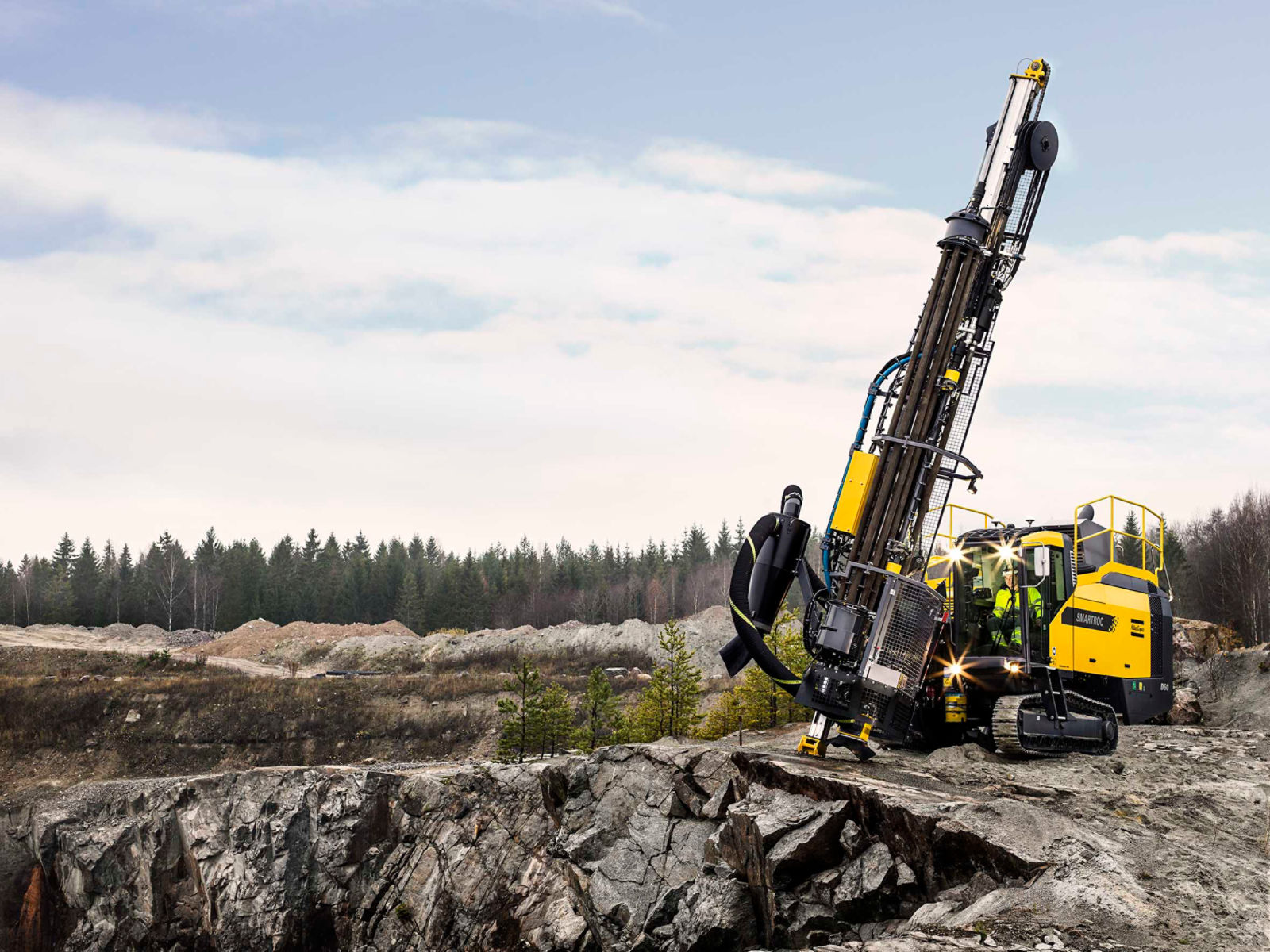 Surface and Exploration Drilling is a division within Atlas Copco's Mining and Rock Excavation Technique business area. It develops, manufactures, and markets rock and exploration drilling equipment for various applications in civil and geotechnical engineering, quarries and both surface as well as underground mines worldwide. Atlas Copco's strong focus on innovative product design and service support systems gives added customer value. The main production centers are in Sweden, Italy, India, Japan and China. The divisional headquarters is in Örebro, Sweden.