Epiroc SB Hydraulic breakers feature integrated water spraying channel
May 2018 – Epiroc's premium SB series hydraulic breakers as of SB 152 are the industry's only breakers equipped as standard with an integrated channel for water spraying, a feature designed to help improve the working environment on construction and demolition sites around the world.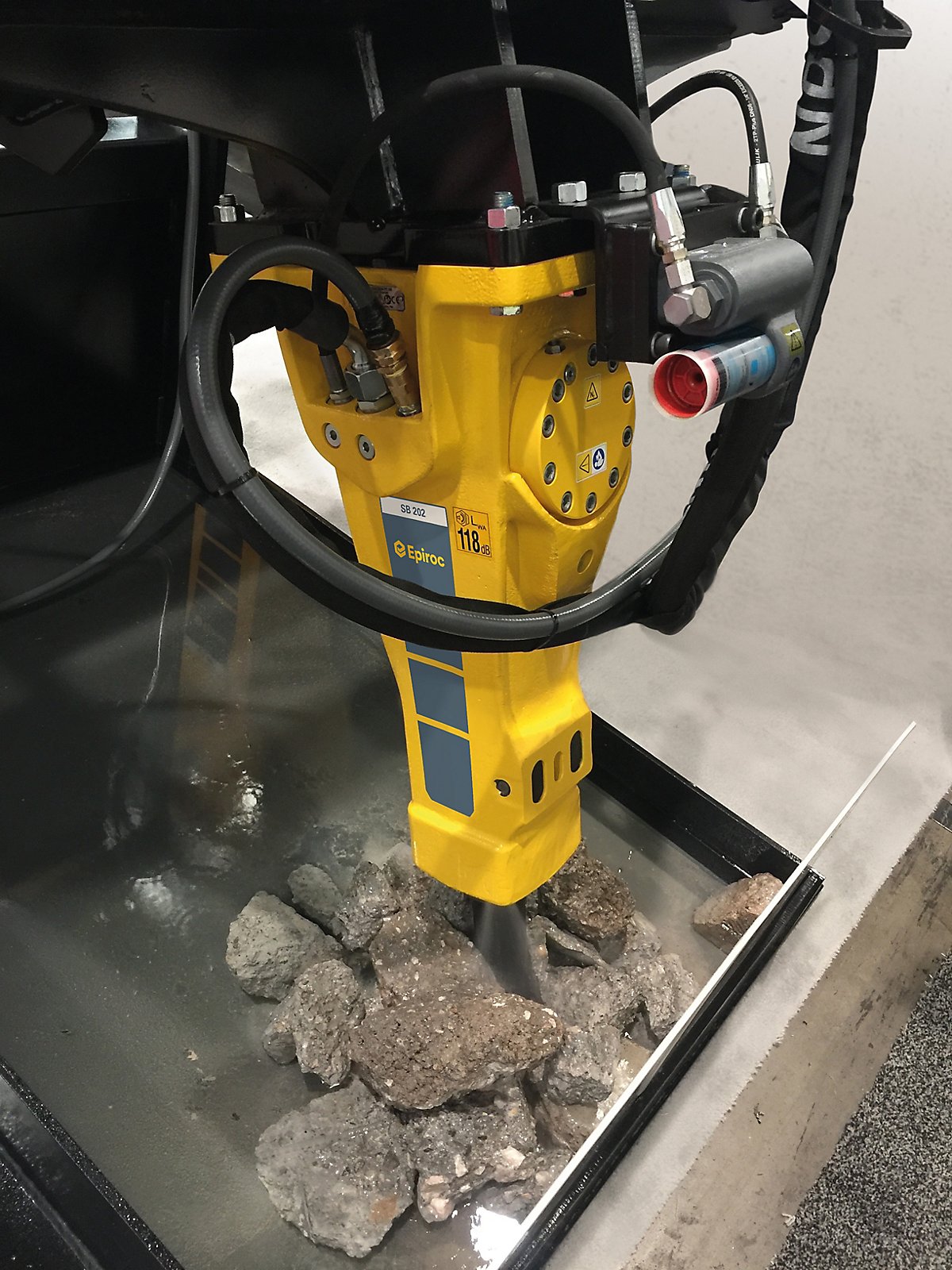 With an integrated water channel, operators can spray water at the source of dust creation to keep dust levels down. This helps to improve the working environment, enhances visibility and prevents dust from seeping into the bushings. For U.S. customers the water spraying feature can assist in compliance with Occupational Safety and Health Administration (OSHA) final silica rule dust regulations. SB breakers are also designed to protect operators and equipment by reducing noise and vibration.

Robust partners for a range of jobs
Designed for the 0.7 to 24 ton carrier class, SB series breakers are suitable for a wide range of applications, including demolition and renovation work, construction projects and pile driving.

SB series breakers combine superior efficiency and performance with high durability in a compact design. The range includes models to match any micro or mini excavator, backhoe, skid steer loader or demolition robot. Service weights range from 55 kg for the SB 52, the smallest breaker of the SB series, to 1,060 kg for the SB 1102.

Efficient design
Epiroc EnergyRecovery technology absorbs recoil energy, increasing overall performance. The result is a higher impact rate from the same hydraulic input with less vibration. The slim, compact design makes SB breakers easier to handle and improves operator visibility.

The SB SolidBody concept utilizes a patented internal design integrating the impact mechanism and the guide system into a single piece. This eliminates the weakest components of traditional breakers: damping and guiding elements, tie rods, parting lines and stud bolts.

Other features
SB breakers include an integrated pressure relief valve for overload protection, Auto Start, air inlet for underwater applications, oil drainage plug, dust wiper, slip fit bushing and dual tool retainer bars for better support. Epiroc ContiLube™ II or ContiLube TM II micro are options available for SB series hydraulic breakers.