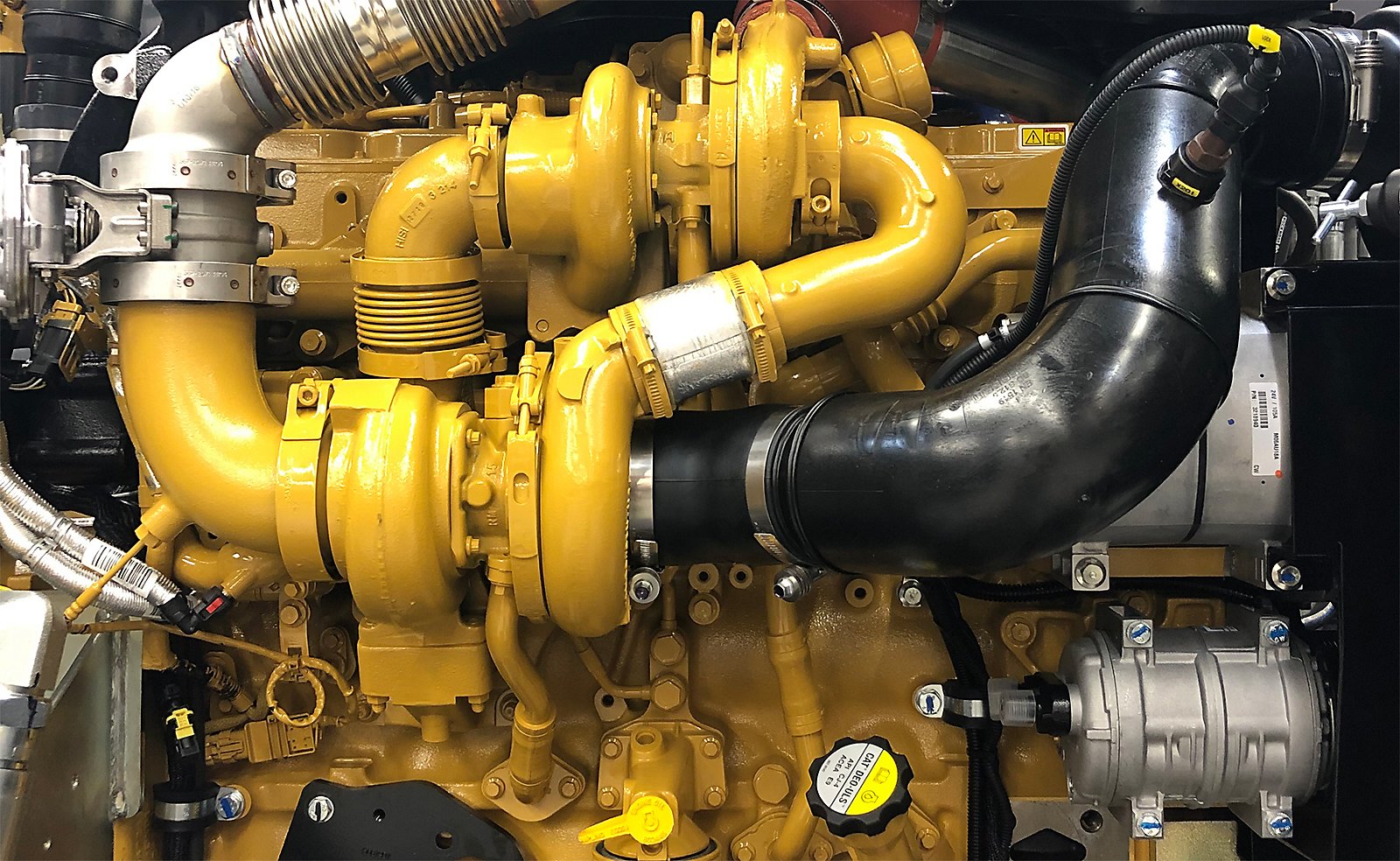 Epiroc continues emission compliance journey
At Epiroc, we always keep a focus on sustainability in all parts of our operations and our products. In order to be compliant with the latest emission regulations we are now replacing the engines on a number of surface drill rigs produced in the EU.
The new engines complies with the Tier 4 Final/Stage V emission regulations. This means that the affected drill rigs (see below) will have double certifications and can be sold both in the EU and in North America. All affected drill rigs can still be ordered with a Tier 3 engine.

The Tier 4 Final/Stage V requirement only applies to EU countries. Tier 4 Final engines are required in USA, Canada, Japan and Korea.

Affected drill rigs:
SpeedROC 1F, FlexiROC T15 R, FlexiROC T20 R, FlexiROC T25 R Construction Edition, FlexiROC T30 R Construction Edition, FlexiROC T30 R Quarry Edition, FlexiROC T35 R, FlexiROC T40 R, FlexiROC T35, FlexiROC T40, FlexiROC T45, FlexiROC D50, FlexiROC D55, FlexiROC D60 and FlexiROC D65.

SmartROC T35, SmartROC T40, SmartROC T45, SmartROC C50, SmartROC D50, SmartROC D55, SmartROC D60, SmartROC D65 and SmartROC CL.

The engine change have already been completed for a number of drill rig models and the process will continue throughout 2019 to be finalized early 2020.
For further information, please contact:
Ulf Gyllander
Global Product Manager, Surface and Exploration Drilling division
Mobile: +46 (0)72 083 0174
Email:
ulf.gyllander@epiroc.com
Fredrik Ternström
Project Manager – Brand Communication, Surface and Exploration Drilling division
Mobile: +46 (0)73 158 8152
Email:
fredrik.ternstrom@epiroc.com
Martin Johansson
Martin Johansson, Global Product Portfolio Manager, Surface and Exploration Drilling division
Mobile: +46 (0)72 545 8439
Email:
martin.johansson@epiroc.com
Epiroc
is a leading global productivity partner for the mining and infrastructure industries. With cutting-edge technology, Epiroc develops and produces innovative, safe and sustainable drill rigs, rock excavation and construction equipment and tools. The company also provides world-class service and solutions for automation and interoperability. Epiroc is based in Stockholm, Sweden, had revenues of SEK 38 billion in 2018, and has more than 14,000 passionate employees supporting and collaborating with customers in more than 150 countries. Learn more at
www.epirocgroup.com
Surface and Exploration Drilling
is a division within Epiroc. It develops, manufactures, and markets rock and exploration drilling equipment for various applications in civil and geotechnical engineering, quarries and both surface as well as underground mines worldwide. Epiroc's strong focus on innovative product design and service support systems gives added customer value. The main production centers are in Sweden, Italy, India, Japan and China. The divisional headquarters is in Örebro, Sweden.