Epiroc Mud School Customer Training
Geotechnical customer training on fluids to optimise drilling productivity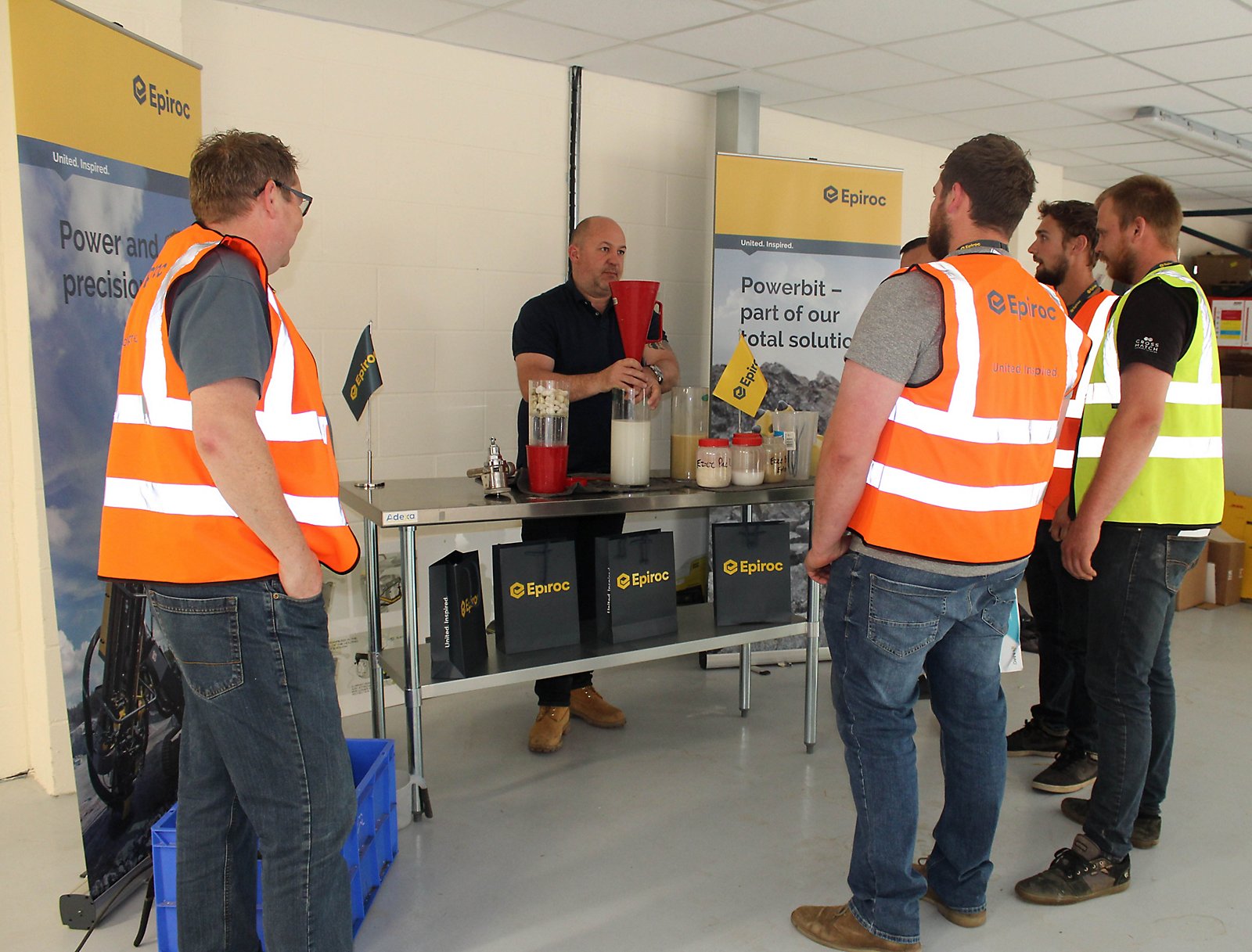 Epiroc provided a small bespoke training to geotechnical customers Borehole Solutions and Associated Drilling Services at their Hemel Hempstead office.

The training was carried out by Chris Marshall from AMC Drilling Fluids and covered a range of topics that were adapted to the customer's requirements.

The areas covered included Mud Management, Product Selection, whether it be Super Mix, Super Foam or Clay Stab and where it can be used and how to get the maximum out of the fluids. Formation Evaluation was covered and Chris discussed how the fluid can be changed to adapt to suit the formation for better stability and evaluation. Common drilling problems on site were discussed including high torque and torque reduction as well as wear and tear on rods and drill strings.

The customers also learnt how to regain circulation when fluid is lost and/or is encountered in the hole as well as which products can be used when such issues occur on site.
"Throughout the day products were demonstrated to the customers in a relaxed and conversational environment giving the attendees the opportunity to talk about and discover the best drilling fluid for their work on-site. We believe the customers attending our training have a much stronger understanding of how to achieve optimal drilling productivity with fluids when they are back on-site."
For further information regarding the training we offer to our customers please email salesukire@epiroc.com detailing the training you would like to receive.