Rashid Ismail earns his membership in the very exclusive 50 years of service club
"I would like to thank the whole of the Epiroc group who made it possible for me to reach my goal – 50 years served with one company." – Rashid Ismail.
On the 9th of February 1971, a young man started his working career as a Production Planner for Integrals Drill Steel at Secoroc in Springs. Fifty years later, with a wealth of knowledge and experience under his belt, Rashid Ismail, affectionately known as 'Uncle Rash' amongst his colleagues, is a valuable technical sales representative for the Tools and Attachment division, Epiroc South Africa. 

"I was just a 'laaitie' (small boy), barely out of nappies, when I first started my working journey," laughs Rashid who is always ready with a witty comment. "One of my earliest memories was being assigned an extremely noisy office, situated in the Rockdrill Manufacturing Plant, where all the machines were operating." 

Over the years, Rashid has witnessed the company's growth and development, one of the most notable being the evolution of Epiroc. "I have worked for a total of nine General Managers, and I have met some incredible people along my journey - including our current president and CEO, Helena Hedblom." Rashid goes on to mention and pay homage to a long list of mentors in his professional life.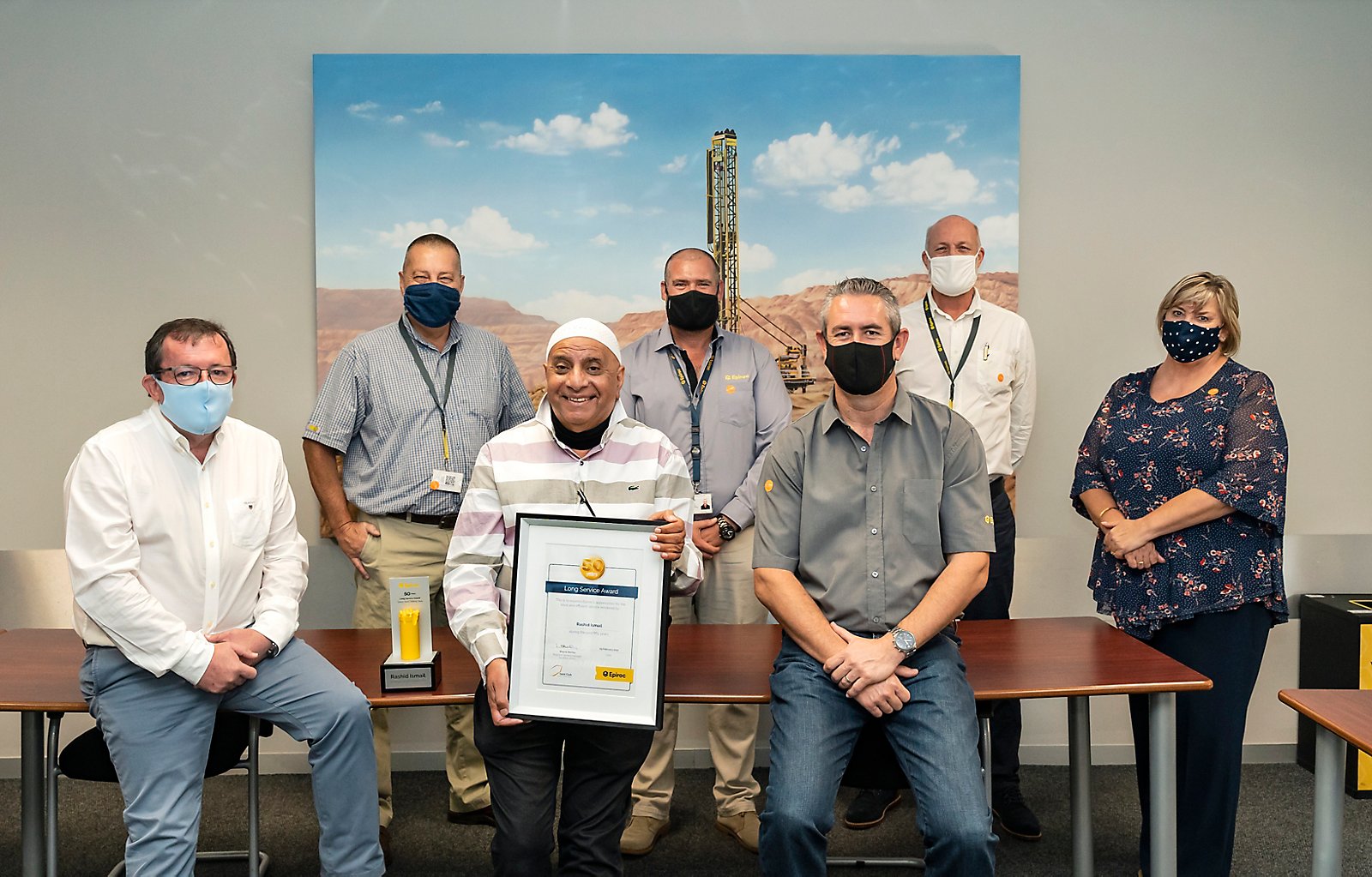 Robert Nel, Business Line Manager, Tools and Attachments division, may know Rashid better than anyone having been his manager for some fifteen years, has this to say, "Rashid is the employee that every manager wishes they had. We sometimes take for granted, the dedication, time and effort that our employees put into their daily work life. With Rashid, it is no exception, except that he takes this entirely to another level. Rashid always believed and still believes that the sky is the limit. People love the way Rashid interacts with them. He is always willing, always cheerful, ever collaborative, smiling and helpful, and supports valuable information. He adds another mile to going the extra mile!"

Rashid has most certainly earned his membership in the very exclusive '50 years of service' club! Epiroc hosted a small lunch for Rashid on the 9th of February 2021 to celebrate this incredible milestone. 

"We wish him well going forward and trust that he will continue to make a difference in the future," concludes Nel.